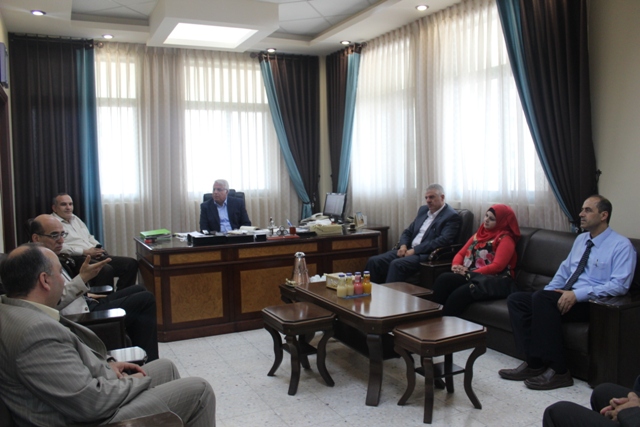 On 18th of September 2014, Palestine Polytechnic University (PPU), the grant-holder of Tempus project CODE, hosted the National Erasmus+ Office project monitoring visit in Hebron. The office director, Dr. Nidal JAYYOUSI, and his secretary, Mrs. Aya FUQHA, was the visiting team. The event was attended by representatives of local partners; CODE coordinator, Dr. Momen SUGHAYYER, the administrative assistant, Eng. Aref HERBAWI, and the financial assistant, Mr. Naseem SULTAN, form PPU; Dr. Samer MAYALEH the Dean of HHCOT, Dr. Basim ALSAYID from PTUK, Dr. Abdullah BANAT from MOHE, and Dr. Ishaq SIDER from EAJC.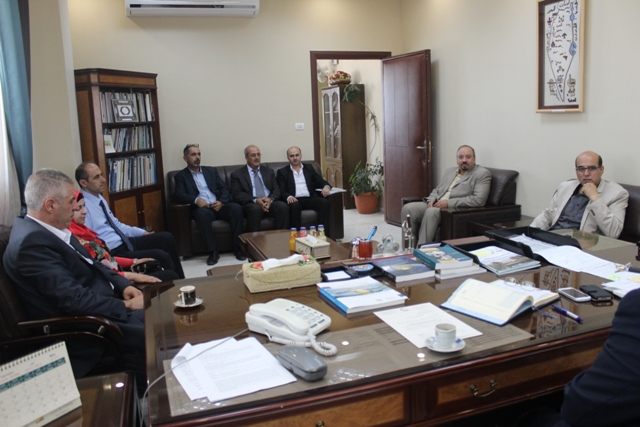 The visit was started with meeting PPU president, Prof. Imad KHATIB, and his vice-president for community services, Dr. Mohammad QAWASMEH. The meeting was brief and concentrated on increasing PPU participation and EU projects and the support of National Erasmus+ Office.
Then afterwards, the main monitoring session was attended by all guests, during which, the project coordinator gave a short overview on the workplan implementation and the achieved results so far. He presented the current status of the different workpackages, where he showed that the work is going on properly and many of the project deliverables have already been satisfyingly completed.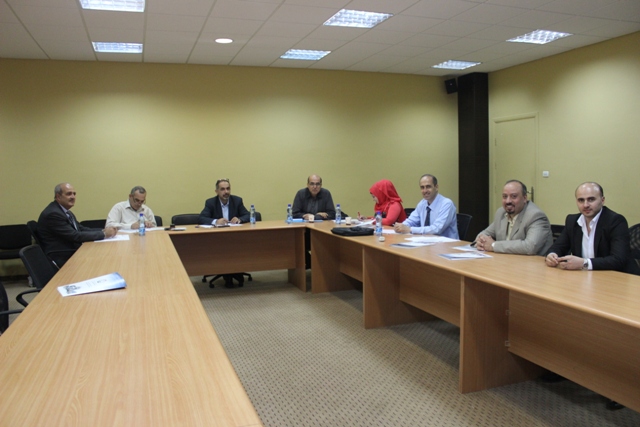 After the presentation, an open and constructive discussion has considered project phase one. The main aim was to assess progress and achievements of the project, to judge whether the project is producing the expected results, and to evaluate its visibility and sustainability potential. The meeting ended with a visit summary and some recommendations.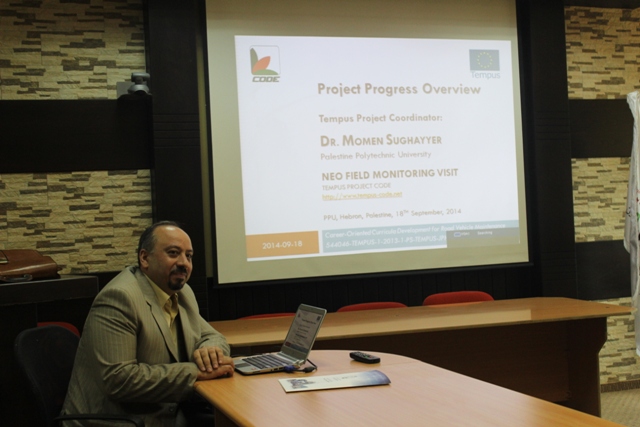 Public Relations Department