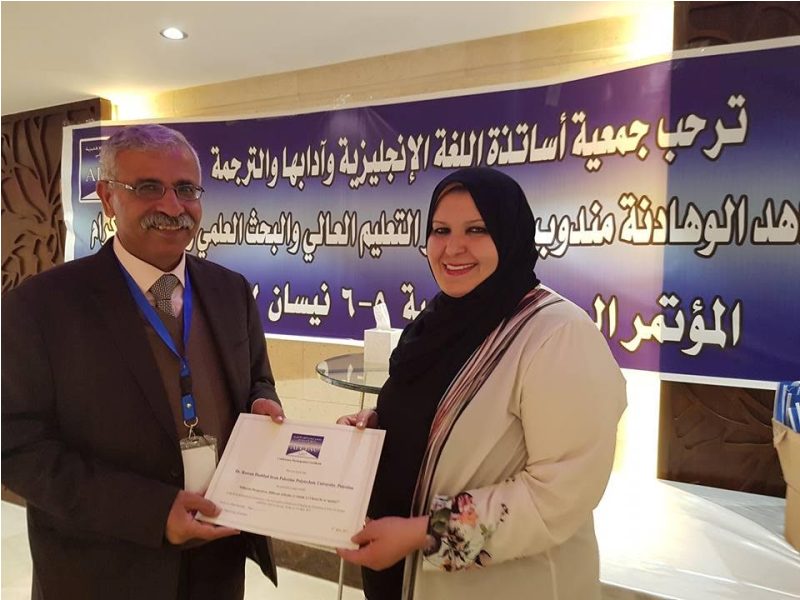 Ms. Rawan al-Haddad, an English instructor at the Language and Translation Center,  participated in a scientific paper entitled: 
Different perspectives, different attitudes:
L1 in the L2 Classroom – For or Against?
at the 6th International Conference on English Language, organized by the Association of Professors of English and Translation at Arab Universities "APETAU" which was held from April 5 – 6l, 2017 in Amman, Jordan.
It is noteworthy that al-Haddad was the only participant from the State of Palestine. The number of researchers participating in this conference was 70 from different countries.
Ms. Al-Haddad expresses her thanks and gratitude to the University administration, the Deanship of Scientific Research and Higher Studies, and the director of the Language and Translation Center at the PPU for their support and giving her the chance to participate in this important conference.

Public Relations Department