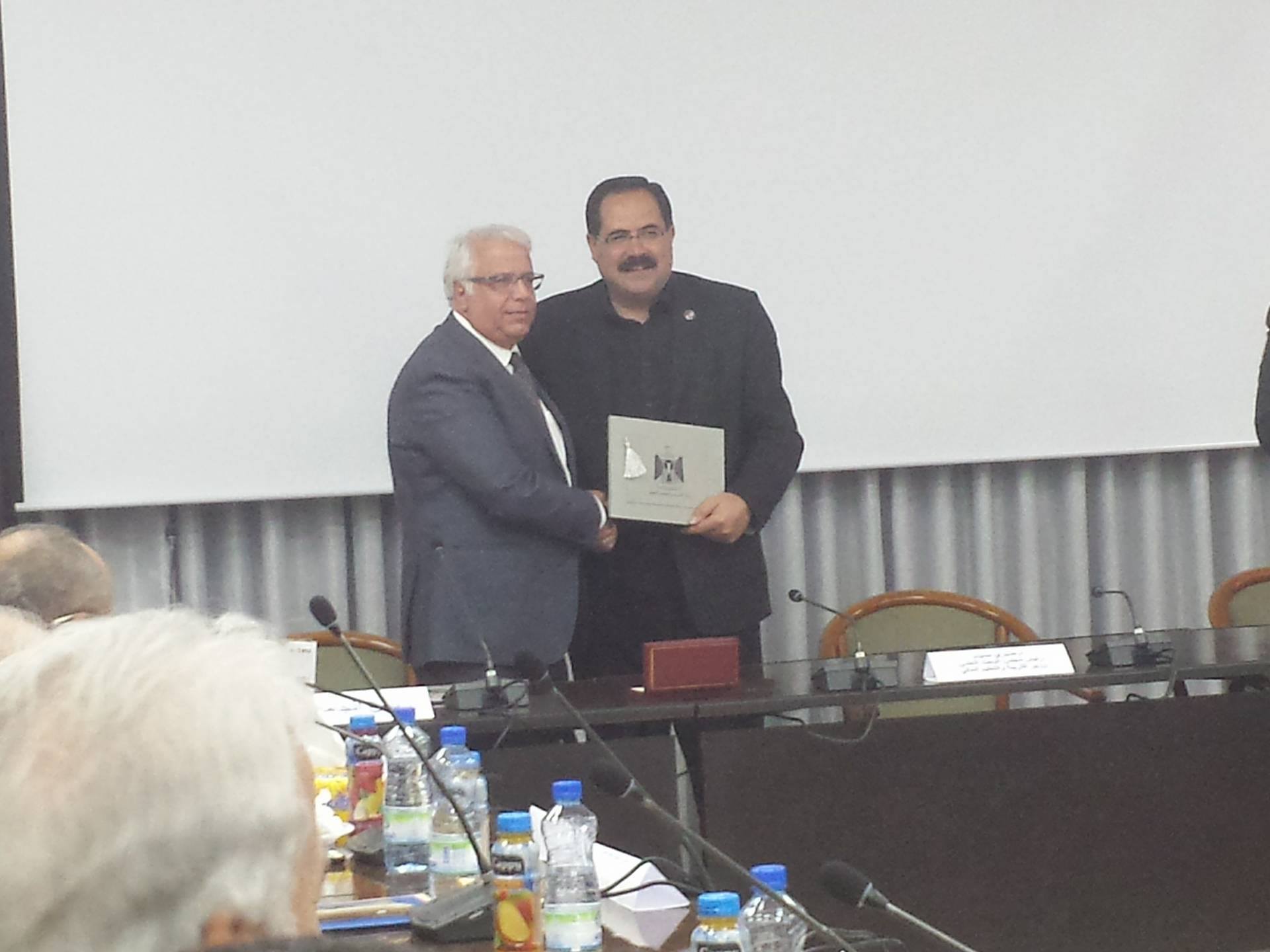 On Sunday, November 12, 2017, Dr. Imad al-Khatib, the President of the PPU signed a memorandum of understanding with Dr. Sabri Saidam, the Minister of Education and Higher Education, and the vice-President of the Scientific Research Council to financially support the scientific research at the University. The signing of MoU took place in the Ministry headquarter in Ramallah and was attended by the Deputy Minister: Dr. Basri Saleh, the Council members,  and many others from the Ministry, in addition to the universities' presidents  and a number of the deans of scientific research at the Palestinian universities.
It is noteworthy that the signing of this memorandum has come after the Ministry's decision to allocate more than 20 million Israeli Shekels to support scientific research in the Palestinian universities in the West Bank and Gaza Strip.
In their talks, Dr. Saidam stressed the importance of supporting scientific research at these universities to improve the quality of education in Palestine and Dr. al-Khatib as well valued this step highly in the way of progress and achieving scientific growth, which, in turn, will be reflected positively on education in Palestine.

Public Relations Department