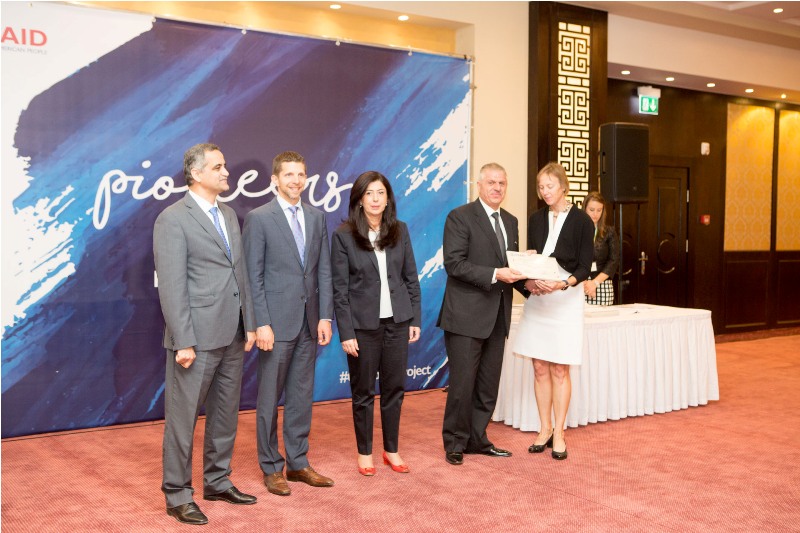 During an honor ceremony held in Ramallah titled "Pioneers", the United States Agency for International Development (USAID) has given the PPU a Sustainable Entrepreneurship Award. It was received by Dr. Mohammad Ghazi Qawasmi, the Vice President of the University for Community Services in the presence Makkawi Hraiz, the Director of Industrial Synergy Center, the representative of NI Academy in the University and Engineer Alaa Tamimi.
This honor has come after eight of the University staff were able to establish the first academy of the National Instrument Company in Palestine and as a first step to train fifty students and qualify them to obtain international certificates approved by the company to start designing four modern technological machines serving the local community. These machines are:
-          Machines for sorting vegetables and fruits.
-          Drying machine for agricultural products.
-          Packing machine
-          Machine for detecting the problems of stone slabs.
 This achievement has resulted from the international partnership between the PPU and the NI Company with the support of USAID through which the University obtained the latest technological equipment from the company for its specialized laboratory, the first  of its kind in Palestine.

Public Relations Department