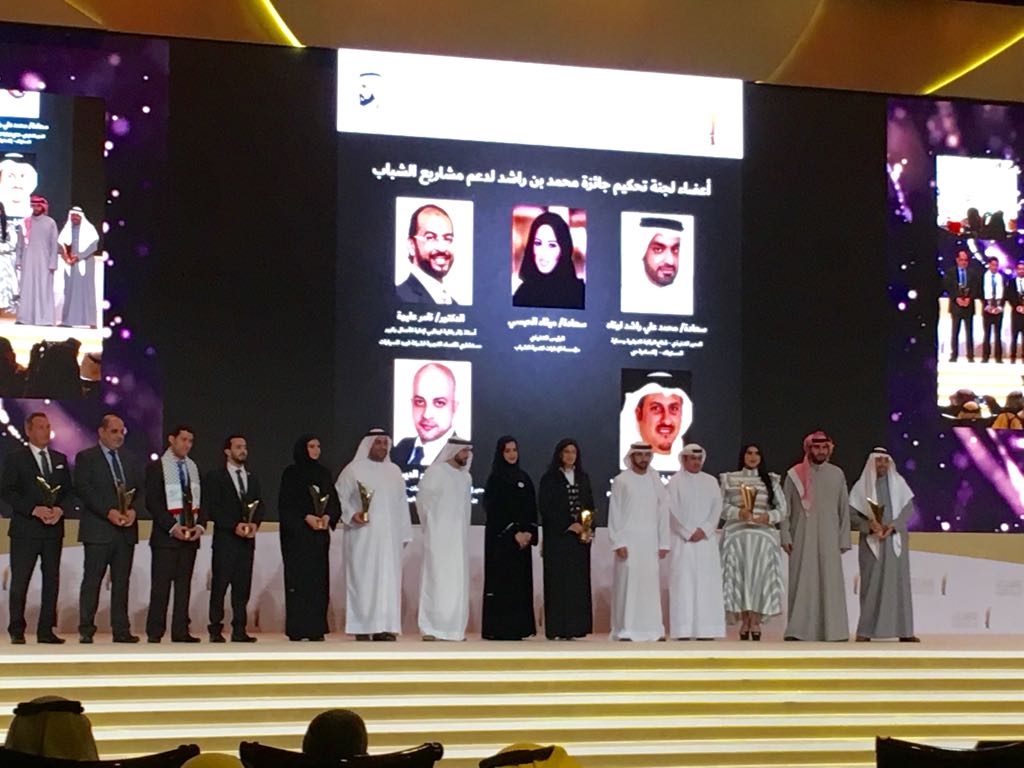 Under the patronage of His Highness Sheikh Mohammed Bin Rashid Al Maktoum,  Vice President and Prime Minister of the UAE, and Ruler of Dubai, the Mohammed Bin Rashid for Small and Medium Enterprises announced in its tenth cycle the winners of the Mohammed Bin Rashid Award for Young Business Leaders.
The PPU has received the Award   for being the best university that supports and incubates business entrepreneurs in the Arab World in view of the University support of launching startup companies through the Business Incubator at Fawzi Kawash Center of Excellence in the past three years.
This victory has come in line with the PPU strategic plans to transform the university into an entrepreneurial university that aims at making a lot of achievements and contributions in the field of education, scientific research and community service.
It is noteworthy that this competition is held annually to reward and honor distinguished business entrepreneurs in the UAE and the Arab World in all its categories. Many of these entrepreneurs have been honored and received this prestigious award for their great contributions to the local community. The competition is not limited to honoring the business leaders, but it also includes institutions that contribute to the development of business entrepreneurs in the Arab World.
The winners of the prizes are judged and selected by a jury committee of personalities prominent in their field of specialization from the Arab World. The Mohammed Bin Rashid Award for Young Business Leaders  particularly supports and encourages the younger generation to innovate and spread the entrepreneurial culture. This award recognizes entrepreneurship and encourages private investment and the launch of such entrepreneurial enterprises, especially these days as the SME sector is receiving more global attention regarding these enterprises which have become an important source of support for global economic growth. The award recognizes exceptional entrepreneurial projects within the UAE, the Arab world, individuals, and institutions that contribute to the performance and the development of the SME sector in the UAE and the Arab world.
It is worth mentioning here that the University business incubator applied for this competition when it was announced. It submitted a file of all the achievements done in the last three years regarding the number of SME  launched, the number of implemented incubation programs, details of training courses and business services provided by Business Incubator , the amount of funds and investments in projects, the number of job opportunities provided  through its initiatives to empower the University students in addition to the number of local and international partnerships established by the university to support the SME in the mentioned years.
It is noteworthy also that the PPU has recently received  many international awards in the field of entrepreneurship; it has won Torino Process Award for Entrepreneurship Key Competence where 29 countries competed in.

Public Relations Department