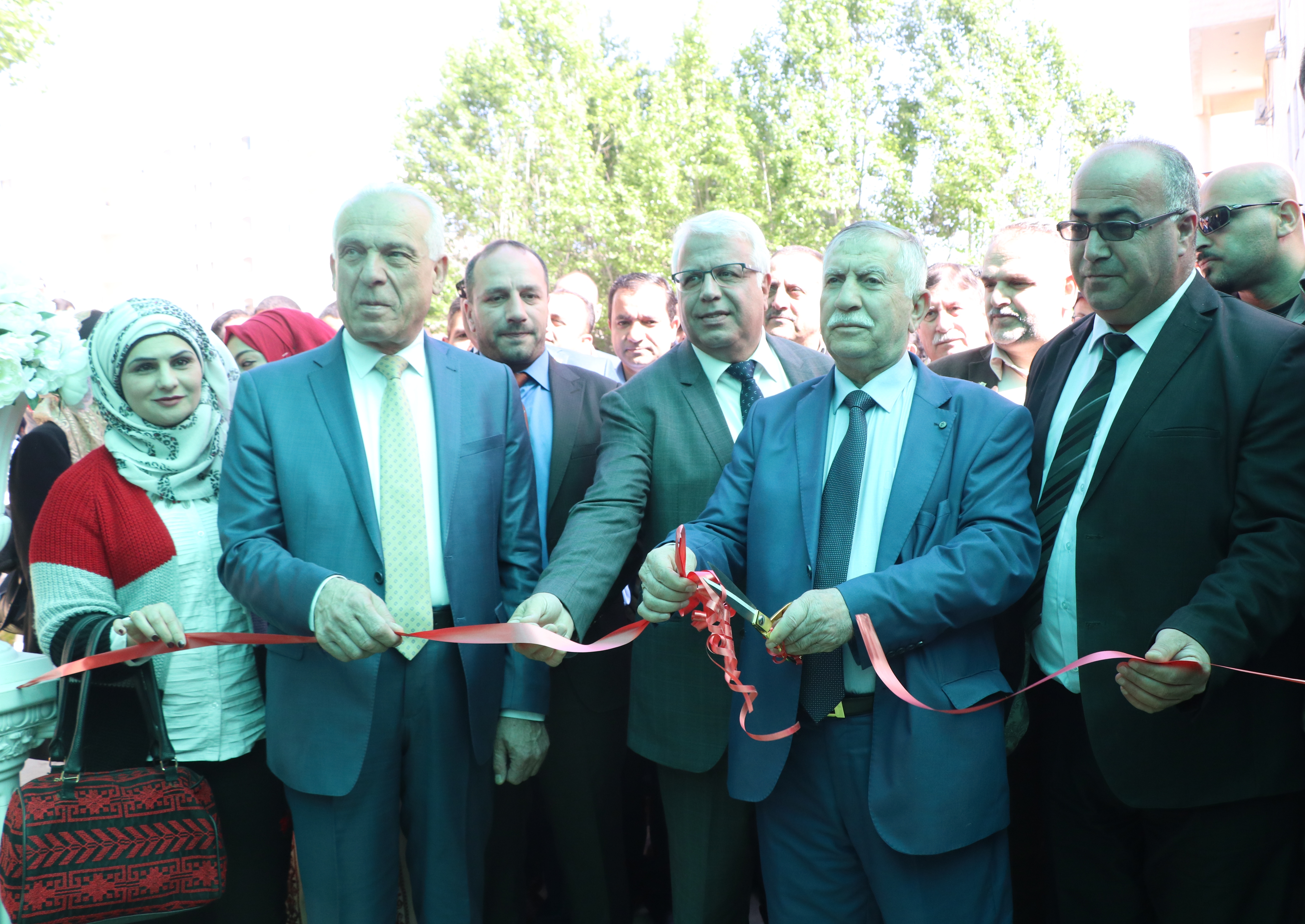 Under the patronage of  the Chairman of the PPU's Board of Trustees, the President of the University and his vice- presidents, and the University academic and administrative bodies, and  in commemoration of the Land Day,  the PPU opened the Polytechnic Days activities on March 26, 2018, under the slogan, "Jerusalem Is Our Capital"
The Opening of the Polytechnic Days was attended by Mr. Ahmad Tamimi, the Chairman of UGU and the PPU's Board of Trustees and its members, Mr. Imad Kharwat, the Secretary General of the Fateh Movement, Mr. Nidal al-Ja'bari, the Director General of Hebron Governorate, and the  Directors of Education and Higher Education in the Governorate, the chairmen of the Governorate Security Forces,  and Mr. Mohamed Nafez al-Harbawi, Chairman of the Palestinian Businessmen Forum. Among the attendees were also Prof. Dr. Imad Khatib,  the University President and his vice-presidents, Dr. Amjad Barham,  the Head of the Preparatory Committee for Polytechnic Days, the academic and administrative bodies of the University , in addition to representatives of a large number of governmental and private institutions,  the University students,  and students of the governorate schools and their families.
Mr. al-Tamimi welcomed the audience and thanked all the participants for their participationin these days, stressing the importance of this national celebration titled "Jerusalem is Our Capital", held annually on the University campus.
It is noteworthy that the Polytechnic Days are one of the largest activities that include curricular and non-curricular activities organized every year by the PPU. The University's various colleges usually show a lot of activities related to their specializations, programs, services, students' projects, and scientific and creative production.
The PPU Days included many exhibitions that manifested the students' creativity like the exhibition of the students' non-curricular innovation, the exhibition of technology, the book fair, photographs and graphics exhibition, the national industries exhibition, the handicraft exhibition, the flowers exhibition, and many other cultural and national extracurricular activities. In addition, there was a Palestine market for exhibiting  traditional crafts and stalls of Palestinian products, heritage exhibits and heritage handcrafts that enhance the Palestinian youth's identity and heritage.
There was also a special corner for the schools of education and higher education showing many pilot and distinguished projects from all Hebron Governorate schools.
The Polytechnic Days usually continues for two consecutive days on 26 and 27 March 2018 at the University campus, where the University receives visitors from 9:00 am to 4:00 pm. It is worth mentioning here that the PPU Days this time coincided with the commemoration of Land Day, an important historic landmark of the struggle of the Palestinian people

Public Relations Department