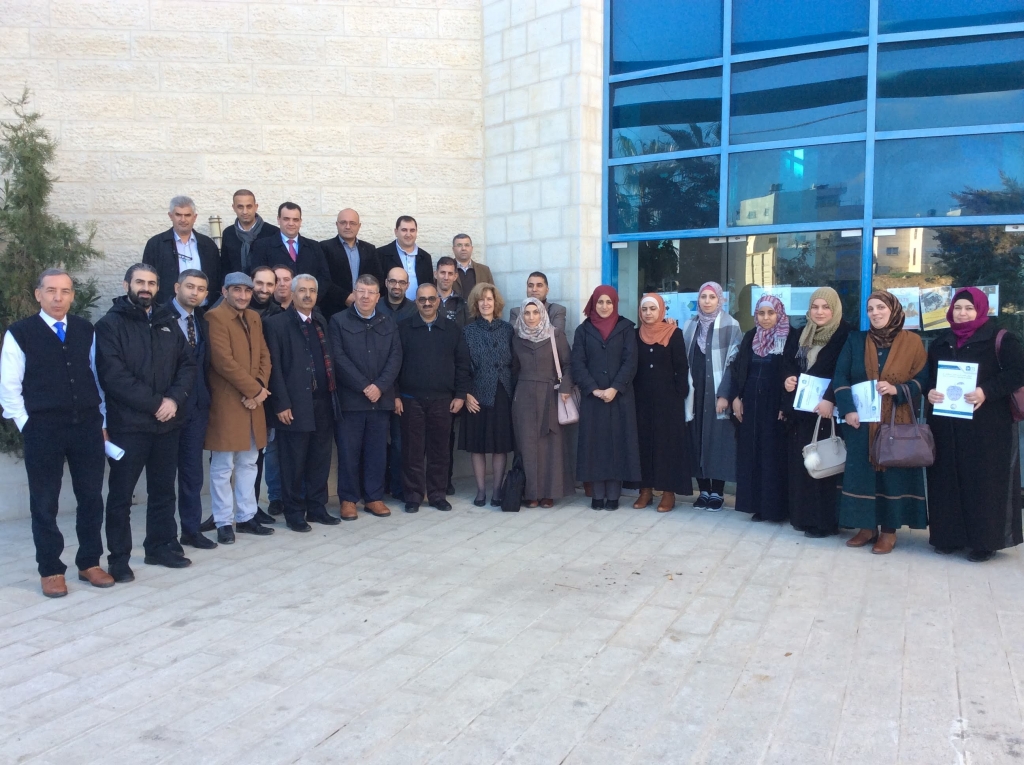 The Center for Excellence in Teaching and Learning at PPU held a training course to train trainers in the field of Skills for Life for a number of the University faculty members. This training, which is part of  the activities of Community Entrepreneurship Project and funded by the American Consulate, aimed at providing the participants with the necessary skills for teaching the course "skills for Life" to the University students.
The University President Prof. Imad Khatib welcomed the coach Dr. Jolly Wilker from William Davidson Institute at the University of Michigan. Then he delivered a speech emphasizing the importance of such training in equipping students with the necessary life skills to facilitate their transition from high school to university and be able to adapt to university life.
The first session of training was attended by the deans of colleges and departments' chairmen in addition to other participants of about 24 male and female teachers, from different colleges of the University, who were selected within certain criteria and conditions. The training lasted for 16 training hours from the 10th. to 13­­th. of this month.
Certificates were delivered to the participants on the final day of training in the presence of Mr. Raymond Saleh, the Coordinator of the Community Entrepreneurship Project of the American Consulate, Dr. Mustafa Abu Safa, the University Vice President for Academic Affairs, in addition to engineer Ayman Sultan, the University Vice President for Planning and Development, and Dr. Adnan Shehadeh, the Director of the Center for Excellence in Teaching and Learning.
The participants in this training course showed a great interest in this training which would highly contribute to their experience as well as adding a new experience in teaching the course.
It is noteworthy that the training materials for the first year students in the Program of Skills for Life will be adopted and taught to the University students during the coming semesters.
Information & Public Relations Department