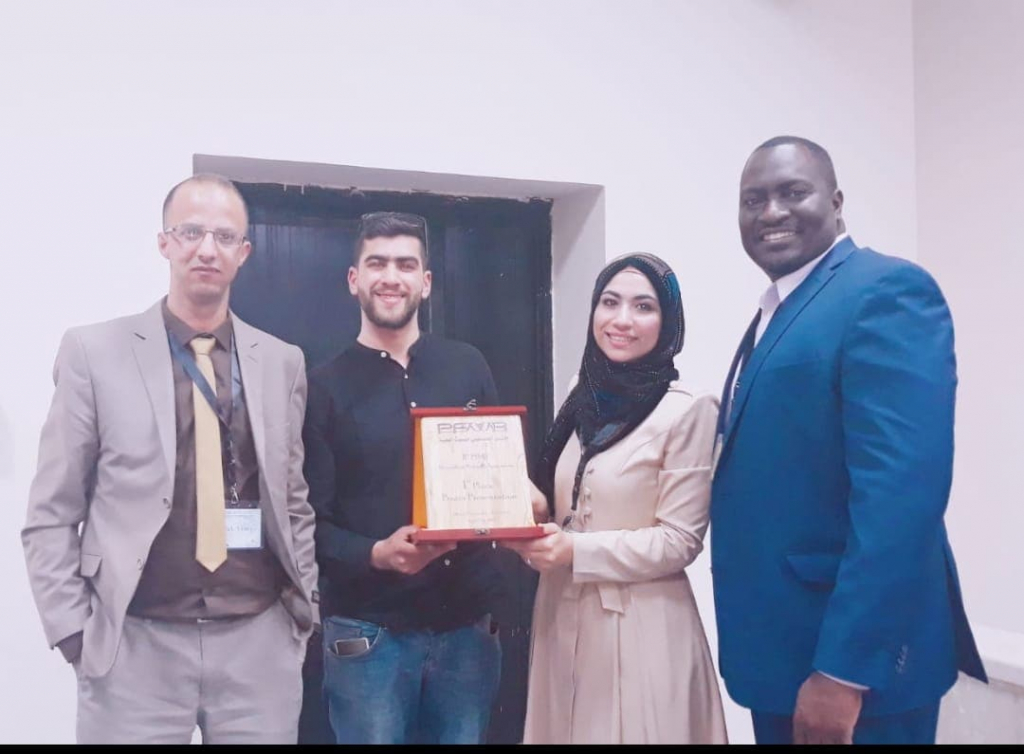 The Biology students: Rawand Ajlouni, Siham Abu Al-Halaweh and Ameer al-Shareef, from the College of Applied Sciences at Palestine Polytechnic University, have won the Best Poster Award in the PFMR, held at Birzeit University, for their research paper titled "Isolation and Characterization of Klebsiella Pneumonia Bacteriophages", supervised by Mr. Murad Ishneiwer and Dr. Fawzi al-Razem.
It is noteworthy that an international and local committee made the arbitration for these projects. The evaluation criteria included the strength of the content, its importance, the presentation and its clarity. The PPU students' poster was ranked first among many other important posters in the symposium, including posters of graduate students.
The committee praised the great idea of ​​the project, which ensures the elimination of this type of pathogenic bacteria by using the bacteriophages technique. This virus and similar ones have been isolated by the research group, led by Dr. Fawzi Al-Raziz and Mr. Murad Ashnior, and  implemented by the students of applied biology.
Information & Public Relations Department