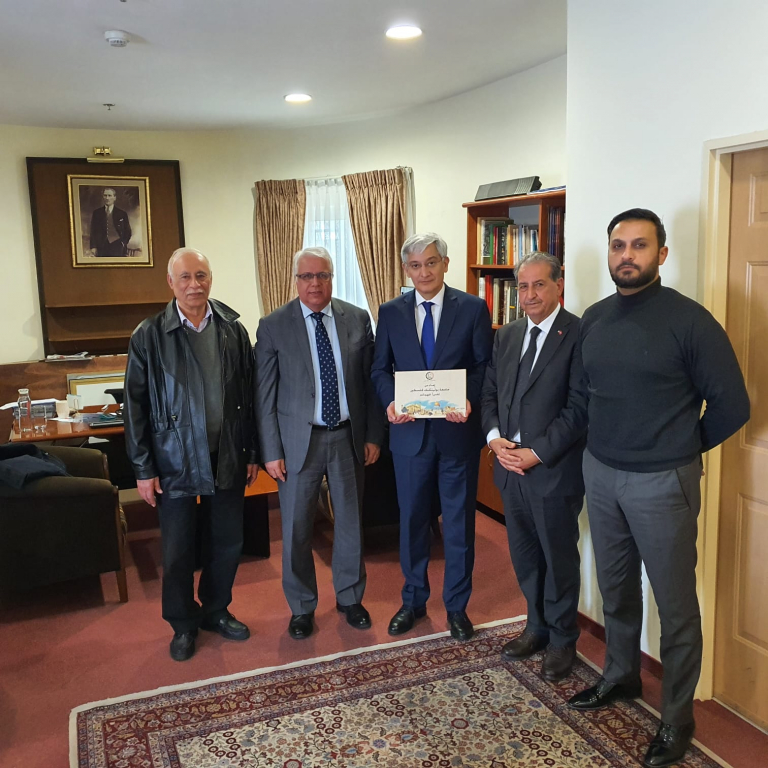 The President of  Palestine Polytechnic University, Prof. Imad Khatib, visited Mr. Ahmed Demirir, who was appointed shortly before as the Turkish Ambassador in Jerusalem. He congratulated him on his new position and conveyed to  him the greeting of the Chairman of the Board of Trustees and the University administration. After that, he reviewed the University's excellence in its programs,  the services it offered to the Palestinian community and the various development sectors, and its cooperative relations with many international institutions including Turkish universities and institutions.
During the visit,  the University President extended an invitation to the Ambassador to visit the University, who in turn promised to visit it at earliest opportunity.
 It is noteworthy that Palestine Polytechnic University has signed cooperation agreements with Bursa University, in engineering and application issues, and with Uludag University in health issues. The University also has distinguished relations with the Governmental Center for Occupational Safety in Turkey. A delegation from this Center visited the National Center for Occupational Safety and Health at Palestine Polytechnic University a short time ago. The center was established in partnership with the Palestinian Ministry of Labor and Ministry of Higher Education, and  proposals for such cooperation and partnership between the two centers were developed.
Department of Public Relations & Media