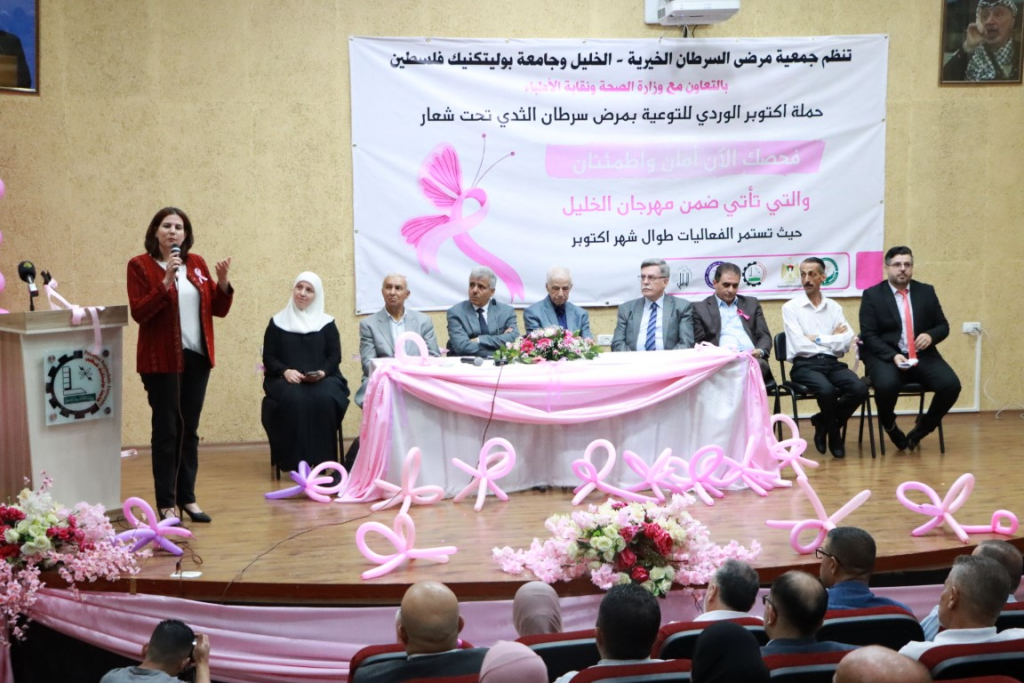 The College of Medicine and Health Sciences and Nursing College at PPU, in association with the Cancer Patients Charitable Society in Hebron launched the Pink October campaign to raise awareness of breast cancer in cooperation with the Ministry of Health and Palestine Doctors Association under the slogan (Test Now, Rest Later)
The campaign was launched in the presence of the Chancellor, Dr. Amjad Barham, and a large number of important officials, academics, administrators, students and institutions.
Barham welcomed the attendees and pointed out the importance of breast cancer awareness campaigns due to the increased prevalence of breast cancer in recent years. He also shed light on health patterns and disease prevention measures in general and on breast cancer in particular. He also added that PPU is passionate about the role it plays in raising awareness of people's health. He concluded by saying that early detection saves lives.
Department of Public Relations & Media