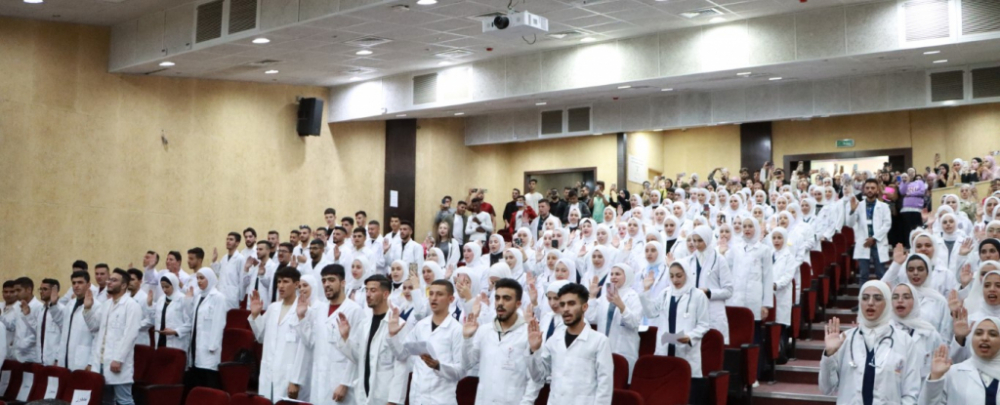 The Nursing College at PPU celebrated the nursing pledge. In the pledge, nurses promise to do no harm, practice discretion and be dedicated to their work as nurses. The pledge qualifies students for training in hospitals. The ceremony was attended by the vice chancellor, chief nursing officers in private and public hospitals in Hebron, clinical trial trainers, academic and training staff and college students.
During the celebration, the students took the nursing pledge, and they were advised to be faithful and adhere to the ethics of nursing.
It is worth mentioning that PPU works on providing distinguished education for its students. During the event, a number of activities were presented, including cardiopulmonary resuscitation (CPR), the health effects of cigarette smoking, hand hygiene and breast health.
Department of Public Relations & Media