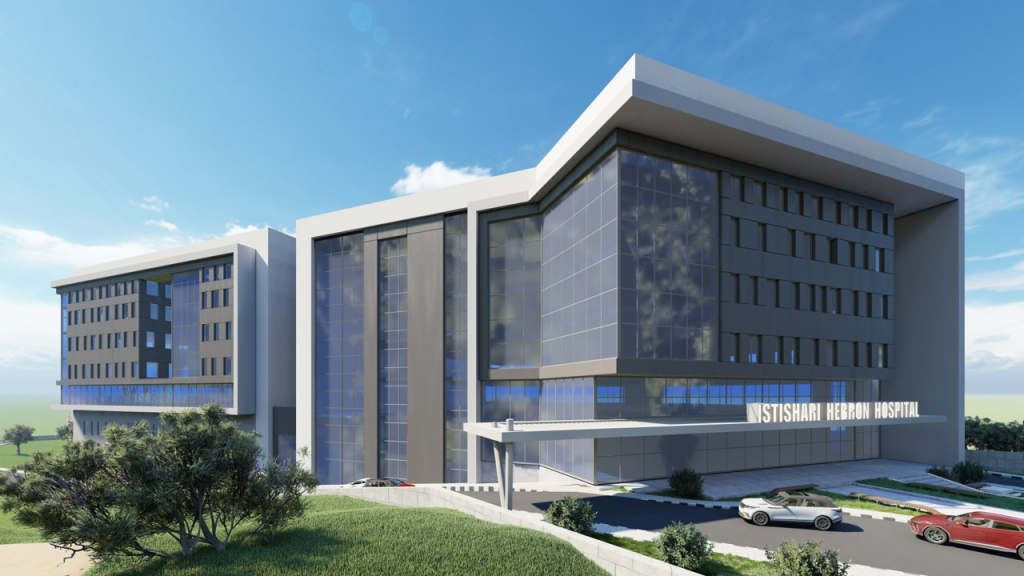 Palestine Polytechnic University celebrated the completion of creating the engineering designs for the teaching hospital, which will be executed in collaboration with the Arab Hospitals Group, the Palestinian Investment Fund and the Palestinian Pension Fund Authority.
PPU Board of Trustees Chairman, Mr. Ahmed Saeed Al-Tamimi, welcomed each of His Excellency Dr. Majed Al-Hilou, Chairman of the Palestinian Pension Authority Fund, Major General Jibreen Al-Bakri, the Governor of Hebron Governorate, His Excellency Mr. Ali Ghazal Al-Qawasmi, Sheikh Nabil Salah, Chairman of the Hebron Zakat Committee, and Hajj Rafiq Abu Manshar from the Hebron Chamber of Commerce and Industry and Chairman of the hospital construction committee at the university and Mr. Jani Abu Jokha, Planning Director at the Arab Hospitals Group Company.
Mr. Jani provided a thorough description of the engineering building model, which was made in accordance with the most recent international standards and is economical, energy-saving and eco-friendly.
It is worth mentioning that the teaching hospital will keep pace with the most modern engineering and medical advancements. PPU College of Medicine and Health Sciences students will receive their clinical training there.
The hospital will have a total of 627 beds and twelve floors, five of which are underground, over an area of around 70,000 square meters. Additionally, the hospital will also provide cancer radiation therapy, which is not currently available in Palestinian hospitals.
Public Relations and Media Department