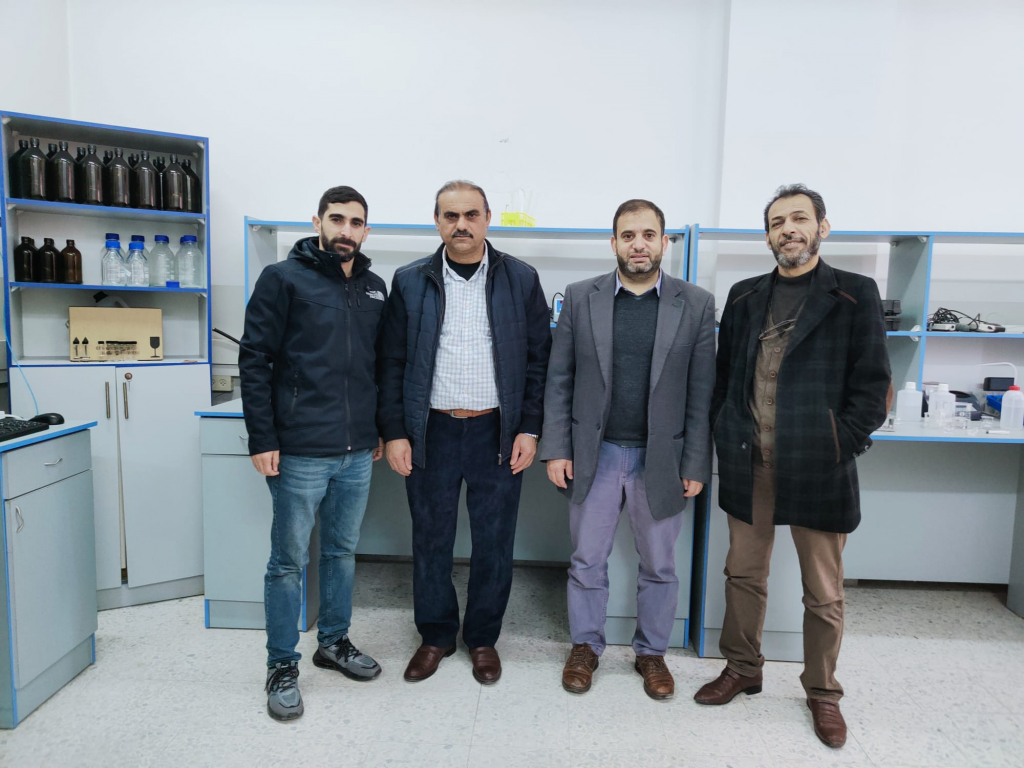 Dr. Hassan Sawalha, Director of the Center of Excellence in Water, Energy and Environment Research and Services, received officials from the Directorate of Education and the Directorate of Health of Hebron. This is based on the university's plan for engaging with Palestinian institutions.
Sawalha welcomed the visitors and emphasized the importance of engagement with the community institutions to enhance the services provided to schools and universities as part of the university's social responsibility towards our Palestinian society.
During the meeting, Sawalha and the visitors discussed a plan to carry out a research study on the drinking water quality in schools. The upcoming semester will see the beginning of this collaborative study. It was also decided to provide training and awareness workshops on water testing and drinking water quality for the directorate's school health staff.
Public Relations and Media Department