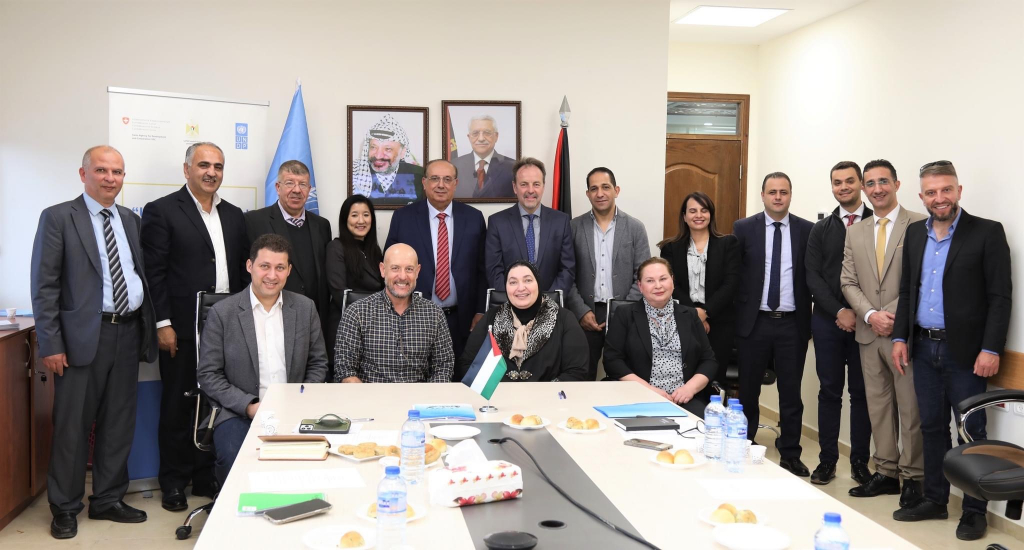 Several Palestinian higher education institutions signed agreements with the United Nations Development Programme (UNDP) at the Ministry of Higher Education and Scientific Research. The agreements were part of the "Generating Youth Employment and Economic Empowerment Opportunities Through Advancing the Palestinian Innovation Eco-system" program, funded by the Swiss Agency for Development and Cooperation (SDC).
Prof. Mahmoud Abu Mowais, Minister of Higher Education; Mrs. Chitose Noguchi, Deputy Special Representative of UNDP's Program; Mr. Thomas Jenatsch, Deputy Head of International Cooperation at SDC; Dr. Basri Saleh, Deputy Minister of Education; and several representatives from higher education institutions attended the ceremony.
Each institution gave a presentation about their project. The winning projects signed agreements with the Deputy Special Representative of the United Nations Development Programme.
In collaboration with Palestinian start-ups and entrepreneurs, the program aims to create work opportunities for graduates and adopt their innovative ideas. The program also focuses on developing innovative ideas, encouraging scientific research and knowledge exchange, providing opportunities for students to develop their entrepreneurship and marketing skills and motivating academics and researchers to put their research findings into practice.
Public Relations and Media Department