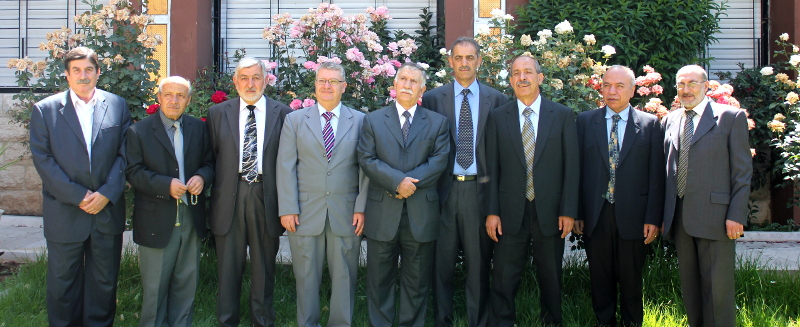 In the city of Hebron, a number of well-known and erudite figures have considered the keen need of launching a non - profit volunteer association that incubates college graduates who have a common vision of outstanding education in the region. In 1953, the vision of establishing "Graduates Union" came true .This Union had an ambitious mission with a core purpose of introducing   developed, diverse and strategic educational projects that has a special interest in technical knowledge and skills.  The parental institution of "Graduates Union" has launched a number of entrepreneurial projects via its consecutive councils.
"Palestine Polytechnic University" comes at the top of these institutions that introduced a network of contacts and partnerships with other universities at the national and global level.
Over the past years, and despite the difficulties encountered, PPU campus has grown to include a number of  outstanding buildings, and is willing to host more than 500 staff members holding bachelor's, master's and doctoral degrees.
Meeting the needs and inspirations of the evolution of Palestinian community, PPU is characterized by the distinguished disciplines the university offers to its students.
We, at the "Graduates Union" and "Palestine Polytechnic University", are determined to help ensure a dignified life for future generations. Furthermore, "Graduates Union"
 will remain the cornerstone of the development of the political, social and educational life of Palestinian people.